All companies should make it a priority to create or update their websites so that they are fully accessible. This is the reason why.
It is becoming more usual in the United States to file litigation over issues related to website accessibility.
In fact, according to industry analysts, the number of digital accessibility cases has increased by 19.8% this year, with merchants being responsible for 73.7% of the total.
Others result in penalties for business owners, while others are attempts to extort small enterprises.
Site owners should make accessibility a top priority when building or updating their sites.
The first step in making your website as accessible as feasible involves learning and knowing about WCAG, 508, and ADA standards and compliance, among other things.
Understanding the Differences Between WCAG, 508, and the Americans with Disabilities Act
Website compliance requirements are a relatively new concept; site owners are only just beginning to see the effects of these standards being enforced.
You can adhere to one of three types of compliance standards:
Act on Disability Equality (ADA).
Guidelines for the accessibility of website content (WCAG).
Section 508, the Government-wide IT Accessibility Program of the U.S. General Services Administration (referred to as 508).
If you're found guilty of violating the ADA, you could face a fine ranging from $55,000 to $75,000. A $150,000 fine is levied for each subsequent infraction.
Web developers and site owners, on the other hand, must be familiar with the nuances of each standard's criteria.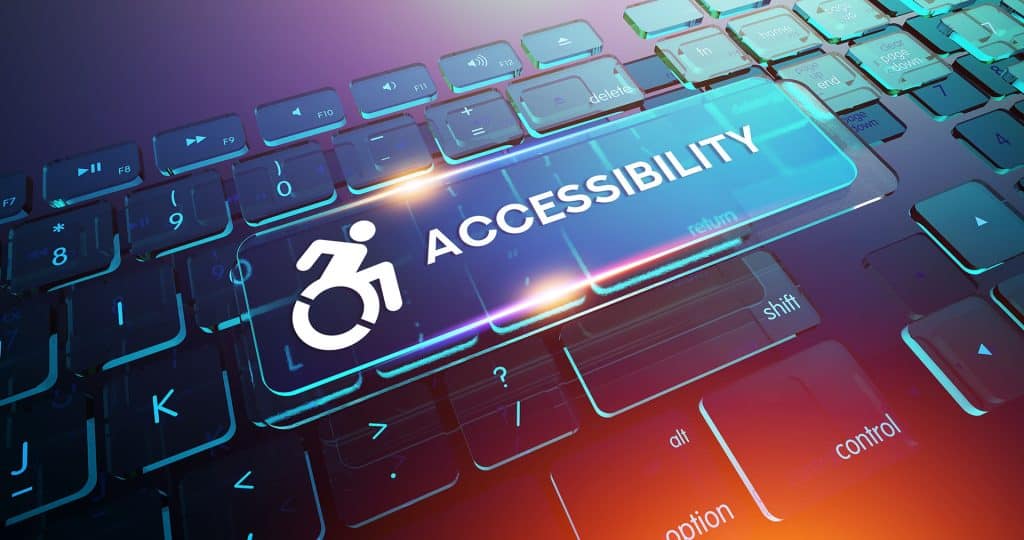 Web Content Accessibility Guidelines (WCAG) Foundations
To make the web more accessible, the Web Content Accessibility Guidelines (WCAG) are a useful guideline to follow. Additionally, the W3C provides guidelines for several accessibility levels, such as Level A, Level AA, and Level AAA, for web developers.
Reaching AAA status indicates that all site visitors, regardless of ability, may fully utilize and enjoy the site's features.
It's critical to have a basic understanding of WCAG requirements.
It is possible to become ADA compliant with the use of these guidelines
The WCAG standard does not constitute law.
The Quick Reference in the WCAG guidelines can be used by web developers to follow the recommendations and create an accessible website.
WCAG suggests, among other things, that your website exhibit the characteristics listed below.
Perceivable
Text alternatives should be included in non-text content.
Provide captions or other multimedia content options, such as video or audio files.
Create content that can be understood by assistive technologies.
Make it simple to read and hear text, graphics, and multimedia.
Operable
Consider making selections obtainable via a keyboard.
Give multimedia adequate time to load or to stop.
Keep flashing to a minimum or avoid it altogether.
Create pages that are easy to navigate and with a clear navigation structure.
Understandable
Offer text that is easy to read and understand.
Predict how the content will behave and appear.
Streamline the process of avoiding and/or correcting errors for the benefit of the user.
508 Foundations
Does your organization fall under the umbrella of the federal government? If not, 508 compliance probably doesn't apply to you.
According to Section508.gov:
"The law (29 U.S.C § 794 (d)) applies to all Federal agencies when they develop, procure, maintain, or use electronic and information technology.

Under Section 508, agencies must give disabled employees and members of the public access to information comparable to the access available to others."
However, under the standard, a site must meet WCAG Level AA compliance.
Learn more about Section 508 compliance here.
ADA Foundations
Governments, non-profits, and companies are all affected by website accessibility, which is outlined in Chapter 5, Title II of the legislation.
Even if your website does not fit into one of these categories, you should still make it as accessible as possible.
Businesses that receive federal money may have their funds withdrawn if their website is inaccessible.
Liabilities in the legal sense are also a worry and should be taken into account.
One of the major problems is that ADA compliance is not explicitly spelled out. The most important rule to remember is to make accommodations for anyone who may have special needs.
The Winn-Dixie store lawsuit, for example, showed how compliance might be enforced in court.
One of two things is required of a business owner:
Steps should be taken to ensure that the website is accessible to all users.
Do your best to accommodate all website visitors by making a "good-faith effort."
Most companies follow the WCAG guidelines to make their website as user-friendly as feasible.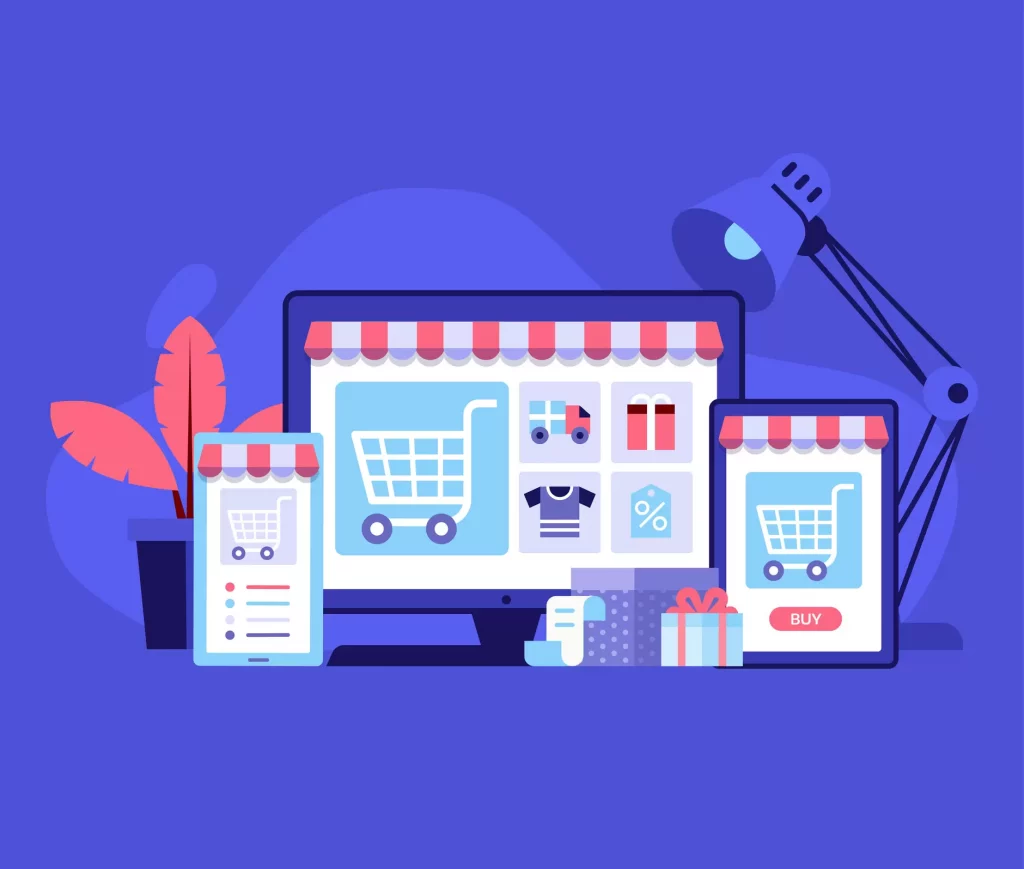 The Importance of Complying with Accessibility Standards for Your Website
Your website's compliance is critical for two reasons: usability and lawsuits.
To begin, a complying site will be more usable for a wider range of people, which will benefit your site's visibility and traffic.
If you give your site visitors a positive experience, it will improve their opinion of your brand and increase your revenue.
After all, it's bad business to make your website inaccessible to a significant percentage of the public and prevent them from using it or making purchases.
The second reason is that you don't want to be sued.
One of our client was being sued by an attorney's office. The law firm sought $4,500 in damages from the client, who ran a tiny Shopify business. The amount falls just short of the $5,000 threshold at which a lawsuit becomes economically feasible. The lawsuit was even made known to Shopify.
Many businesses are prepared to pay $5,000 or more to avoid going to court, and legal firms are well aware of this.
Despite the fact that many buildings were constructed before any disability standards existed, building owners were routinely sued for failing to make them handicap accessible or for failing to provide particular amenities.
Ultimately, after consulting with an attorney, my client was able to convince the judge that expanding out his site to the standards demanded would cost $50,000 and place an unreasonable financial strain on him.
These lawsuits can have a substantial financial impact on any business owner. Some of the best practices for website accessibility compliance are easier to implement now than they were a few years ago.
The Importance of Search Engine Optimization for Website Accessibility
When it comes to SEO cleanliness and best practices, how does website compliance fit in?
As you'll see in the rules and recommendations, many of them adhere to industry standards and best practices.
In addition to ensuring that your website is ADA compliant, you're also making sure
All of your site's features are accessible to visitors of all skill levels.
There is less chance of a lawsuit over ADA compliance.
You're putting in place best practices that should have been there all along.
As a bonus, you'll be up to date on the most recent version of the WCAG, which is updated on a regular basis.
The following are a few ADA-compliant web design SEO best practices:
Improve the relevance of the website and the expectations of the users.
The breadcrumb links on a page make it simple to navigate to other pages and categories.
Navigation that is easy for site spiders to find: Make sure your site's navigation is easy for site crawlers to find.
Visual on-page elements benefit from descriptive alt text, which provides context and keywords.
Better picture search results: Boost the results for images in online searches.
It meets Google's requirements for mobile friendliness when sites use responsive design.
Using headers and subheaders, you may follow and explain the content on your site.
Sitemaps: Provides a human- and search engine-friendly way to access all of your site's pages.
Title tags are critical for SEO as well as screen readers and search engines.
Offering accessible content and making it easier for your videos to be indexed go hand in hand with transcriptions.
Increasing time on page and decreasing bounce rate are both signs of a more gratifying on-page experience when user experience is prioritized.
Accessibility improves your on-page SEO as well as your overall ranking in search engines. Accessible websites use strategies and standards that give a gratifying on-page optimization for users with disabilities while also increasing organic traffic.
If you're unable to adopt all of the suggestions at once, begin by making small changes to your site's usability.
How to Test Accessibility
Do you want to check the accessibility of your website? Several tools are available to guide you in the proper direction, such as the following:
Using WAVE's browser extensions, you can verify whether or not a website is accessible before visiting it.
You can use a slew of accessibility assessment tools provided by W3.
Website accessibility can be checked with SiteImprove's online tool.

Don't forget to follow the WCAG compliance guidelines and use the resources listed above to help you make your site more accessible.
Your efforts will have a positive impact on your site's SEO, usability, and overall performance.
If you're not sure about your website, you can always reach out to us – we develop websites and consult.
Lastly, consider the following:
The relevance of website accessibility and compliance is rising.
Avoiding lawsuits and improving usability are two reasons to update your site to comply with ADA or WCAG criteria.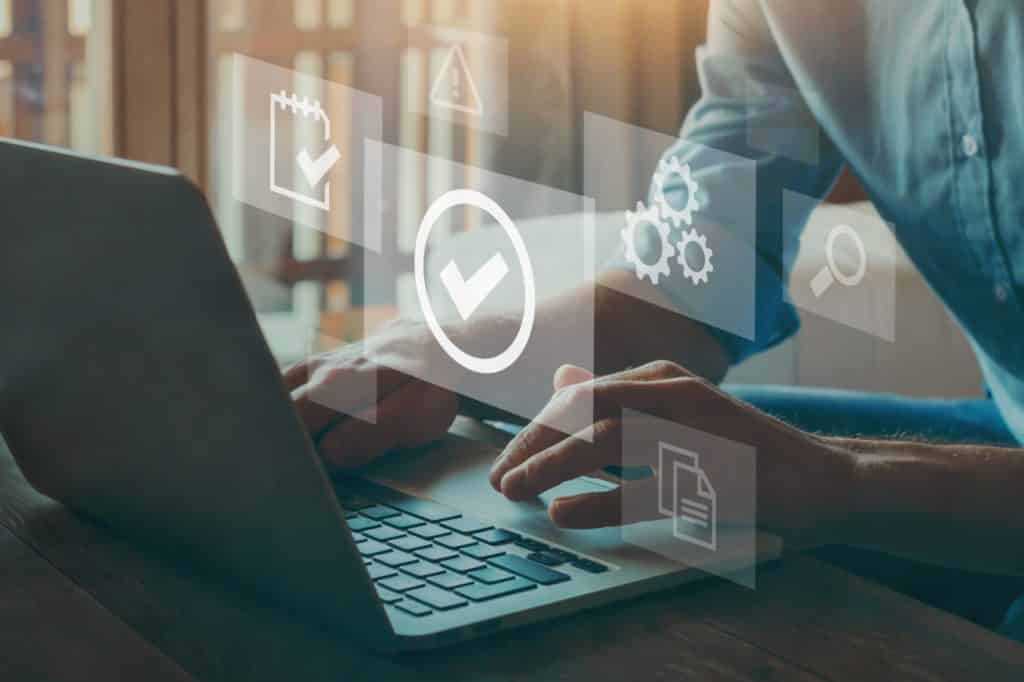 The European Accessibility Act
There are 135 million people in the EU who have a disability—and that number will only grow as the population ages.
The EU Web Accessibility Directive and the European Accessibility Act were passed to address the rights of those individuals, which are outlined in the UN Convention on the Rights of Persons with Disabilities (EAA).
Though many of the EU Web Accessibility Directive's deadlines have already passed.
We'll discuss the new European Accessibility Act and what it means for your business in this post.
The European Accessibility Act is a piece of legislation that was passed in Europe.
Aiming to remove "barriers created by divergent rules in Member States" in the EU's internal market for accessible products and services, the EAA (also known as Directive 2019/882) is mandated by the European Commission.
A lack of uniform accessibility standards across the EU's member states resulted in two problems: 1) a lack of choice and high prices for consumers, and 2) a small market with few incentives for businesses.
To make it easier for private companies to sell compliant products and services across Europe, the EAA will give EU member states a common set of accessibility rules they must follow. This will give consumers more choices.
With this act, accessibility rules will be harmonized and standardized so that products and services use a "design for all" strategy. When it comes to designing products, environments, programs, and services to be usable by all people, this approach "means the design should be usable by all people, to the greatest extent possible without the need for adaptation or specialized design."
Additionally, the law states that apps and websites should adhere to the POUR (perceivable, operable, understandable, and robust) principles of accessibility. WCAG, the international standard for web accessibility, is based on these principles.