Many people have eCommerce stores, yet they make eCommerce mistakes each year. They may appear insignificant at times, but they have unavoidable consequences.
As is obvious, internet selling does not involve any interaction between the retailer and the customer – everything is done electronically.
As a result, the reason is self-evident. Customers trust an eCommerce store implicitly and make payments to purchase a goods or services.
So, in order for someone to pay you, you must be credible, reliable, trustworthy, and reputable in every way. However, if you overlook a few minor details, you will be in danger.
As a result, in this blog, you will learn about common mistakes and how to avoid them.
Top 14 Common Mistakes in eCommerce To Avoid in 2022:
There are 14 eCommerce mistakes to avoid in your online store. And how to correct them so you can sell more and expand your business.
Mistake #1: Your online store isn't mobile-friendly: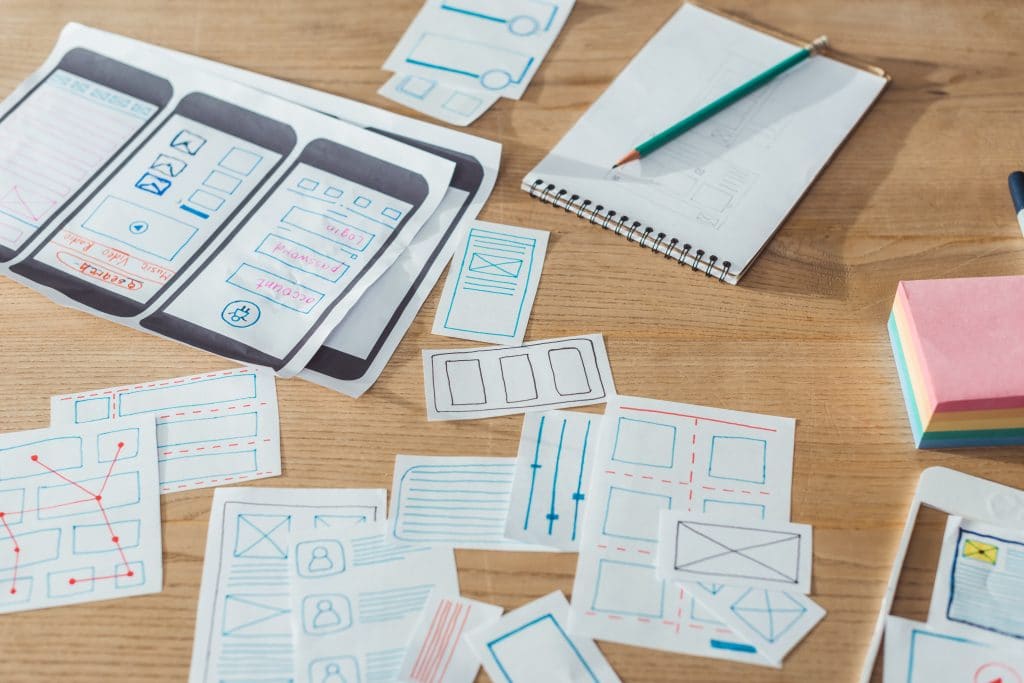 We're used to looking at laptops, PCs, and other gadgets on a large screen while exploring the internet.
However, the current and future trend has switched to mobile users, who now account for 63 percent of all users. According to the research, mobile phones are convenient, and everyone prefers to browse the internet on their phones.
The question is whether or not your eCommerce store is prepared for it. The entire functioning changes when you place it on a smaller screen. The screen is distorted, the corners are cut off, there are typical errors on the e-commerce website, and the loading time is slow.
Check to see if the eCommerce search tool is mobile-friendly. It's crucial since consumers are becoming increasingly accustomed to purchasing on their smartphones. And it's even worse over the holidays, especially for Shopify, Magento or WordPress stores.
As a result, this isn't a passing fad. It'll become increasingly popular, and more people will shop on their phones.
There is just one way to determine whether or not your online store is mobile-friendly. Use the "Google mobile-friendly test" to see if your website is mobile-friendly.
You simply enter your URL, and Google will immediately tell you whether or not it is mobile-friendly, and if it isn't, what improvements you should make.
You may also simply test it by accessing your online store on various devices such as cellphones, tablets of various sizes, and so on.
Furthermore, that is an excellent technique to determine what works and what does not.
You can also ask your friends to try it out and make a purchase on their phones. Because it's one thing if google mobile-friendly test gives you a pass, but it might miss important details. Test your store on different devices.
Mistake #2: Website loading speed: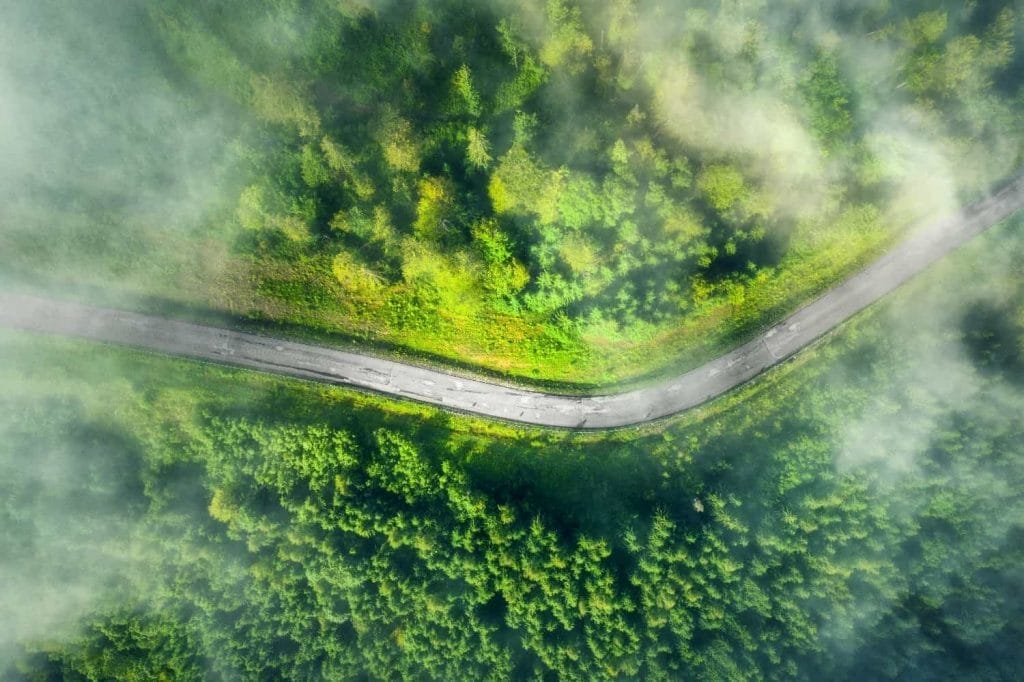 Website loading speed is one of most important parts of the website you should look at. People don't like to wait and slow process to add products to cart or checkout will result in lost cart and that results in lost money. This is really paintful to any business who run paid ads. Each lost customer lowers your results.
With our WordPress speed optimization service, we will take your site from frustratingly slow to below 2 second load times (and much faster on high-quality hosting). Your slow website site damages your Google rankings and you lose clients as we speak. While we mostly do WordPress speed optimization services – we have worked on Shopify and other platforms. You can read more about our WordPress Speed Optimization Service here. Keep in mind that most of issues in WordPress are the same on other platforms.
Mistake #3: There is no personal information or an About Us page: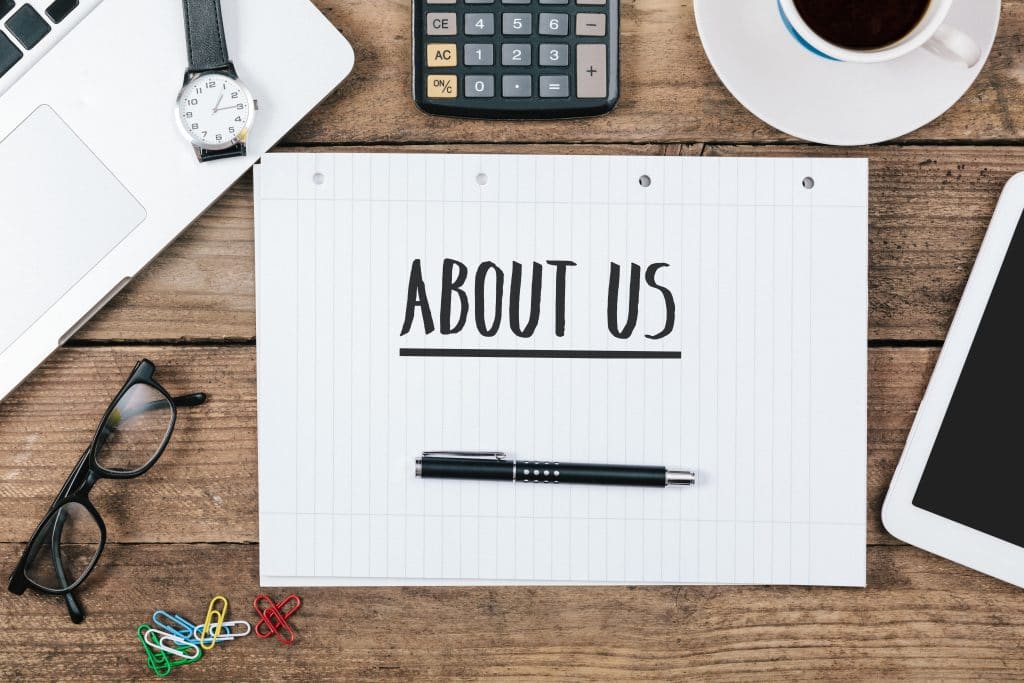 When people come upon a personal issue, a narrative, or something else that connects them, they find it authentic. As a result, you must communicate your narrative in order to be heard, as there is a lot of rivalry in the eCommerce industry.
Adding a "personal information" or "About us" page is a wonderful method to do this. That's a great method to establish credibility, form a bond with your audience, and simply convey your narrative.
As a result, many people overlook or simply ignore this page. They are unable to establish a connection with their customers. When customers don't know what you're selling or where you're from, there's a concern about your internet store's legitimacy and reliability.
People read the "About Us" page, which helps to establish credibility. Because if your brand isn't well-known, customers won't know how to navigate your online store or who they're buying from, so they'll just go.
Furthermore, as a small retailer, this may work better for you because you will be sharing your own story, such as talking about yourself, your brand, or your success story. When possible add photos from your business and yourself or even better – use video.
Mistake #4: Images of the product are of poor quality or are unclear: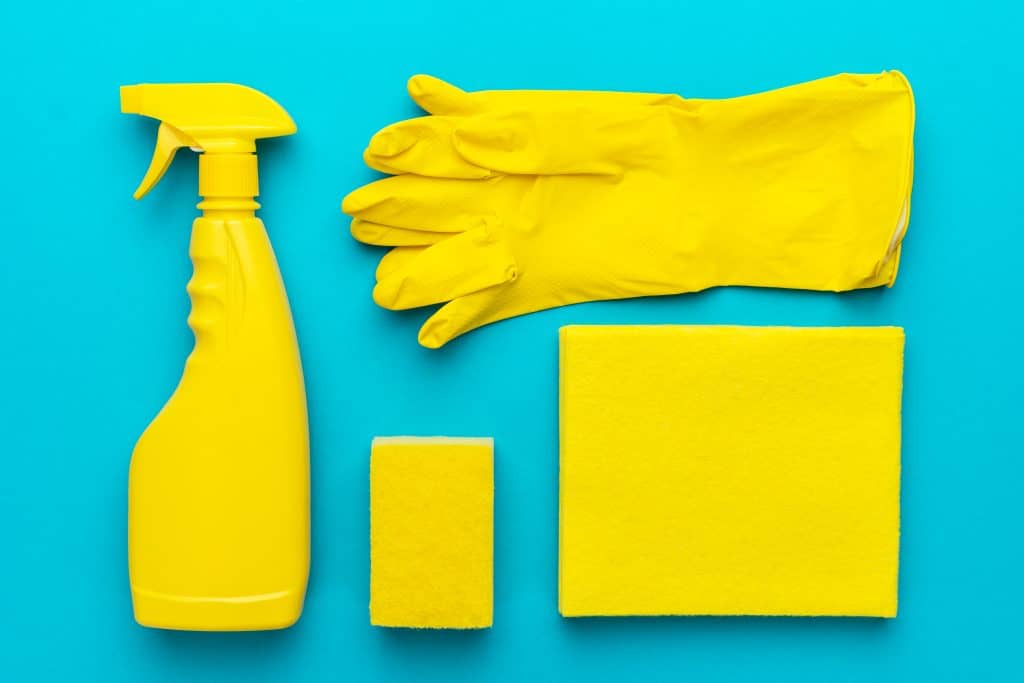 People are still drawn to beautiful photographs, and the eye is drawn to vibrant or aesthetically pleasing sights.
It's also critical to incorporate such features on your website. It also aids in the sale of your products because you are selling your brand's vision.
Customers are also more likely to view real-life photos. It is preferable to take pictures of a product and publish them to your online store beside the product name.
Customers should also be encouraged to post photos and videos to your online store after using it. ( You can use customer photos in product reviews and give them a small discount on next order for a review ).
Reasons to include product photographs after trying them on:-
The reason for this is that you can't try on a product or touch it, feel it, or see what it's like while shopping online, so it helps your clients get a better understanding of what they're buying and browsing for.

It's also a good idea to provide information like the model's size and remarks about the fit.
Because your buyers can't touch or test on the product, providing as many of these data as possible is quite helpful.
You can use lifestyle images to show how the clothing fits, as well as the general appearance of the garment or whatever product you're selling.

Finally, make sure that product photographs are zoomable so that customers can focus on the aspects that are important to them. But don't go too crazy.. on some products that's not necessary.
Mistake #5: Inadequate Search Capability:
If you have a large number of products, it's critical that customers easily discover the information they need by searching with a few keywords. Customers who use internet search to find products are three times more likely to make a buy, according to a survey.
With such a high conversion rate, you don't want to miss out on these clients due to a search engine malfunction. Meanwhile, make sure you've optimized your product descriptions with keywords and tags for improved search engine optimization as we already mentioned before.
Mistake #6: Product Descriptions That Aren't Interesting:
Product descriptions that are dull or uninteresting do not stand out and do not provide information to the customer.
You want to assist the customer envision themselves in your product by using language and imagery to convey your tale and genuinely sell your products.
Make sure to include customer-relevant information, such as technical product specs. Remember, there's no harm in including any technical information as long as clients comprehend it.
Make descriptions that are user-friendly and include instructions such as dos and don'ts. If you own an apparel company, make sure to specify the fabric as well as the washing and care instructions for a t-shirt or other clothing.
How do you write an effective product description?
If you favor some of the more well-known eCommerce sites, you'll note that the product descriptions strike a decent mix between the creative and technical aspects.

Pay attention to any errors in syntax, grammatical structure, or spelling. You should take advantage of this opportunity to promote your brand and demonstrate the legitimacy of your store.

Make sure to incorporate those important keywords in your product descriptions while composing them. If you're selling a t-shirt or a cap, for example, make sure to include a t-shirt or a cap alongside the product descriptions. This makes your product and description more searchable.
Mistake #7: Issues with Checkout: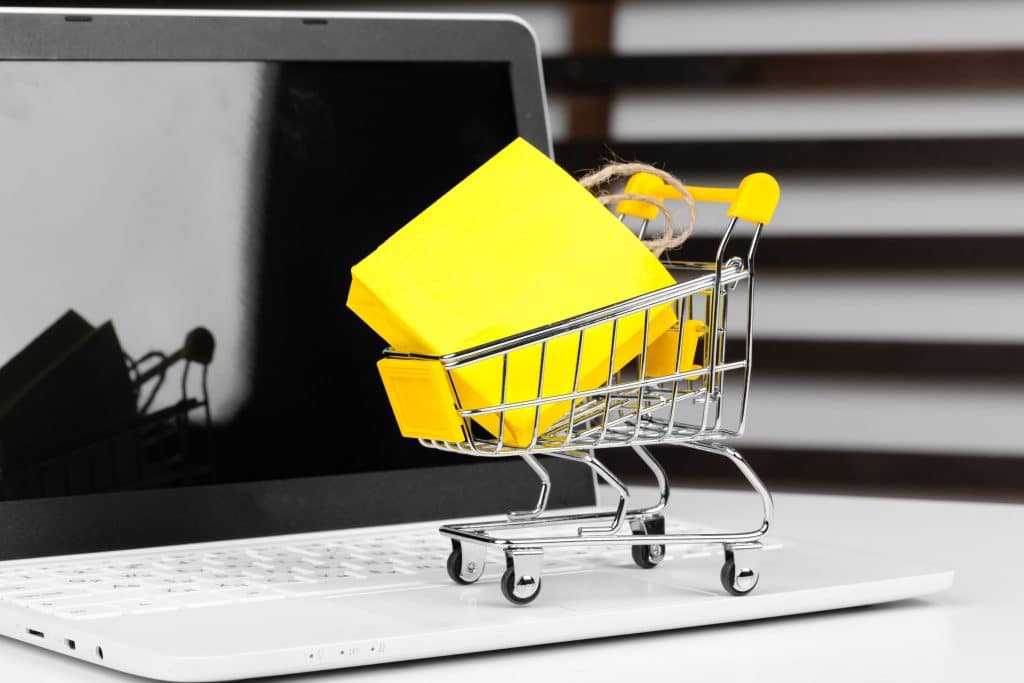 Everything works perfectly, and the entire website runs properly on mobile devices as well. After that, everyone goes through the checkout process. One of the most common eCommerce mistakes to avoid.
The most prevalent cause of cart abandonment is a time-consuming checkout process.
As a result, you should ensure that when someone is too near to completing their buying procedure, it does not fail but rather runs smoothly.
Aside from the postal address and other requirements, don't ask for too much information throughout this process. Customers become irritated if there is too much typing. Try to make as few steps as possible.
Make sure you offer a variety of payment options, such as accepting credit cards, PayPal, Stripe, and so on, so that no one has trouble selecting a payment method.
Finally, don't distract clients with discount offers, promotions, or anything else at this stage; instead, focus on getting them to the finish line and ordering the product.
Mistake #8: Poor Mistakes On Ecommerce Site Navigation:
Poor navigation is one of the most common causes of customer dissatisfaction. Customer dissatisfaction is typically caused by difficult-to-find information, a lack of buttons, and an excess of font styles and colors.
Your e-commerce site should be simple to use. People should be able to navigate through images to the product page. View more information about a product and return to the site by clicking on the header at the top.
When it comes to your site's navigation, don't reinvent the wheel; instead, follow navigation best practices to get the most out of your site.
Ecommerce startups should be mindful of the following eCommerce website mistakes. Concentrating on these terms can help you establish a reputation on your Ecommerce website while also attracting a large number of potential customers.
Mistake #9: Perplexing Product Catalogue:
When a customer visits your website, they should know right away where they want to go or where they need to go to discover the things they're looking for.
That is to say, your stuff should be organized into categories that make sense.
If you're thinking about starting a clothing business, stick to the men's, women's, and children's categories, or in the case of electronics, stick to mobile phones, tablets, and laptops. Give a name that is well-known outside of your immediate circle.
You don't need to go into great detail when defining the catalog; a single phrase category will suffice; nevertheless, that word should be one that the general public is familiar with.
However, many internet businesses attempt to create so many categories that the process becomes complicated rather than straightforward. Avoid making such eCommerce blunders.
As a result, you should be very particular, avoiding having too few or too many categories, which might make it difficult for clients to determine what they want from a large product catalog.
As a result, you should organize your offering so that your buyers can find what they're looking for.
Make sure that the product images in each category are all comparable, not just the products. Some of the photographs, for example, have white backgrounds while others have vibrant and lifelike ones. This is something you should avoid! It's easy on the eyes if everything is simple and uniform.
Mistake #10: There are no incentives to encourage people to buy:
People will not buy anything until you offer incentives such as first-time purchase discounts, free delivery, and so on when they visit your online store for the first time.
You may also make a product special by instilling a sense of urgency in clients, requiring them to act quickly.
Free shipping is a critical technique for selling products at a higher price than competitors. Customers are fascinated when they find something for free, and they don't even notice that they are paying more elsewhere. This is a really effective marketing strategy.
Remember! Just don't bombard customers with offers as soon as they enter your website. Allow visitors to surf your website for a few minutes before launching your offers one after the other at a proper time interval.
Mistake #11: There are too many annoying offers: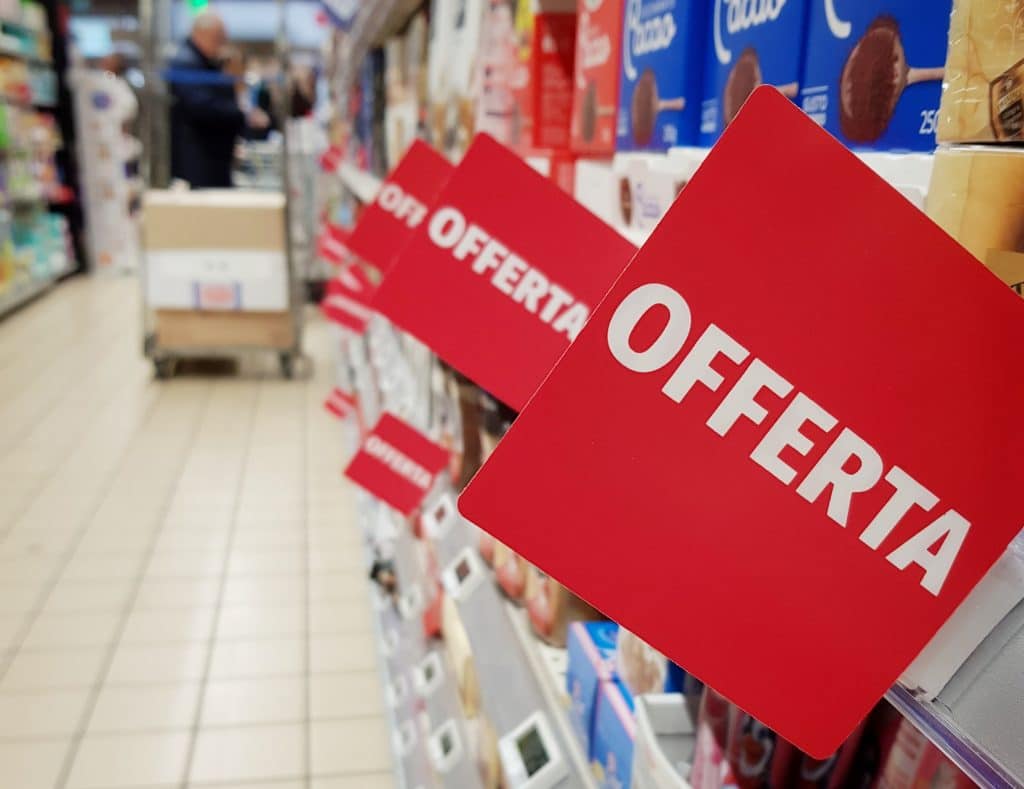 People that insert too much things like offers, incentives, discounts, and especially pop-ups that irritate a consumer, as described in the previous stage.
This stops a buyer from getting distracted by a slew of offer pop-ups when browsing for a purchase.
It's not a good idea to over-incentivize. You must strike a balance and offer them adequate room to find the goods they want.
Maintain a nice and tidy online business with easy navigation and minimize overcrowding with gifs, discount pop-ups, and other distracting elements.
Mistake #12: Insufficient Social Proof:
Social proof is a type of product review that appears on social media and indicates that people like your product.
These articles, which can include testimonials, images, comments, and other types of content, are similar to product reviews and evidence/proof that you can use to learn what people think about your items.
Even individuals who do not purchase your product may express their dissatisfaction with it.
People-follow-people is another feature of social networking. When someone enjoys a product and gives it a positive review, others believe it is genuine and follow suit.
Customers are more likely to trust someone who has used and reviewed a product.
So, if you want to gain social proof, start a conversation. Ask customers to review your products on groups, a fan page, or a social media account.
You can answer to client inquiries, have a dialogue, and, most importantly, connect with the general public this manner. This is the most effective technique to establish reputation and trustworthiness, which are essential for eCommerce success.
Just remember to show your appreciation for your customers by responding with a "Thank You." A great step toward retaining customers for a second purchase. To hit your target, you must follow a variety of social media methods and plan properly.
You can also post product photographs, information, and other content via social media.
Page Not Found! #Mistake 13!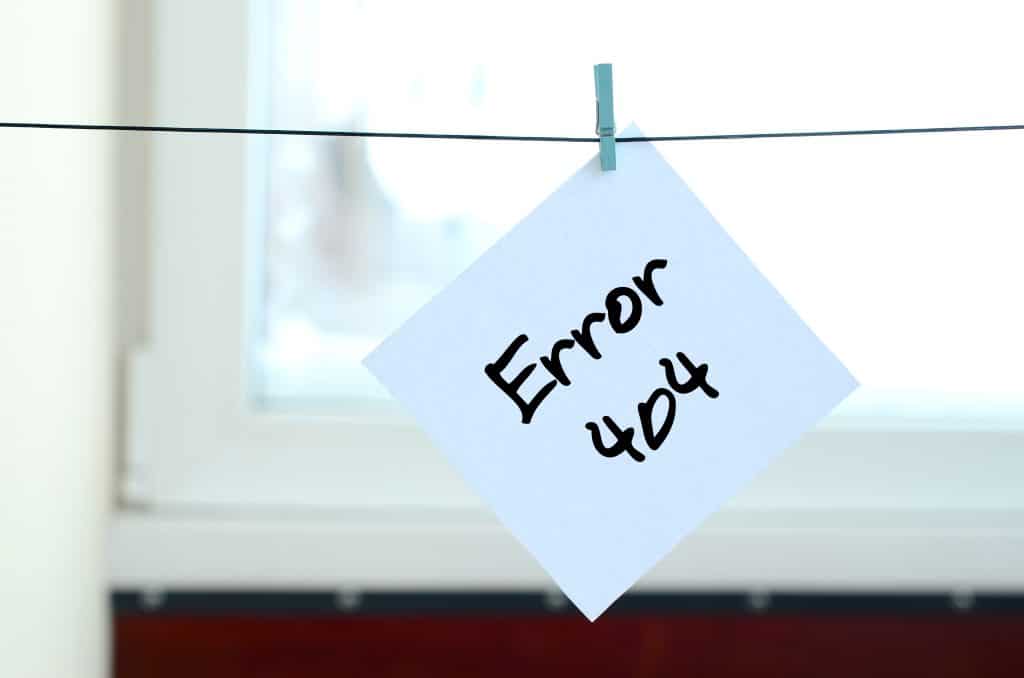 Links that are broken.
When a website does not exist, your clients may face a frequent difficulty. Your website's "URL" is the road to it, and if it's broken, you've failed.
Similarly, when clients make a purchase and then get stuck in the checkout process, you lose money.
It tarnishes your internet website's reputation and reliability. As a result, clients abandon your online store.
As a result, double-check that everything is in working order. For any bug corrections, test your online store on desktop, mobile, and tablet devices.
Look for clickable links that take you to the correct web pages.
Above all, test the checkout procedure. It is frequently affected by website loading delays and payment difficulties. Ascertain that individuals can pay for their orders and receive order notifications via the internet.
Furthermore, if you have Facebook or Twitter sharing icons, build accounts that people may access after clicking on the symbols. This is also a way for your online store to gain social proof.
Lack Of Shipping Options, Mistake #14:
More often, the customers would expect to have an option for shipping. Give it your all to offer a wide range of shipping options in terms of price and delivery time.
It is quite difficult to persuade a customer to make a purchase from your store if you only offer one shipping option, which also costs the same as the goods they are purchasing. To offer a wider range of shipping options, as this will undoubtedly benefit your business.
Diversifying your delivery alternatives also helps in the event of a natural disaster or other type of work stoppage; even if one carrier is operational, you may still be able to fulfill orders by moving to another vendor.
Conclusion:
Finally, review the above Ecommerce mistakes and the cost you must avoid in order to boost your online sales.
Finally, sales are based on a company's reputation. To achieve customer trust and credibility, work to establish a positive reputation.
If you're ready to develop, improve or need a website audit – get in touch with us or see our services we provide.